Sometimes you need to reset your Bose speaker to examine its functionality. Small processor faults can be fixed with a reset. The most typical issue is that the speaker doesn't appear to be responding to the connected device as it should.
If you're having difficulties like the speaker won't connect to a phone, the Bluetooth connection is unreliable, or it doesn't hear quite properly you can reset your speaker to its normal settings.
The language selection and all other settings are cleared when a heavy watts bose speaker is reset, returning it to its default settings. Once its reset you can use your speaker according to your requirements.
How to Reset Bose Speaker?
Whatever your reason for needing to reset your Bose speaker, you may do so securely without risking any harm to the device.
Most issues may be resolved with a soft reset; however, a factory reset will return your speakers to their default settings and delete all of your connections and data.
Here you can learn about the reset options for your Bose speaker. You can follow some easy steps to reset your speaker:
1. Turn on the speaker
The first and foremost step is to turn on your speaker by plugging it into the socket. The socket must be in good condition so that the speaker is turned on easily.
2. Press the buttons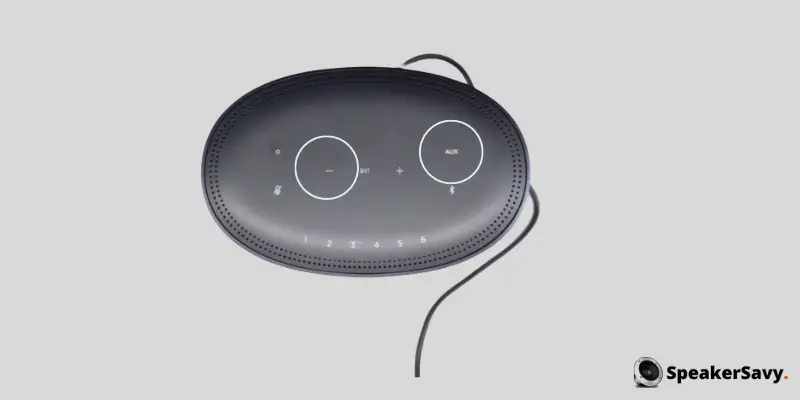 Press and hold buttons 1 and volume down for 10 seconds to restart your speaker. All the lights on the front of your speaker will change to orange after one second.
The lights will all flash white if you hold down the buttons for 10 seconds.
3. Factory reset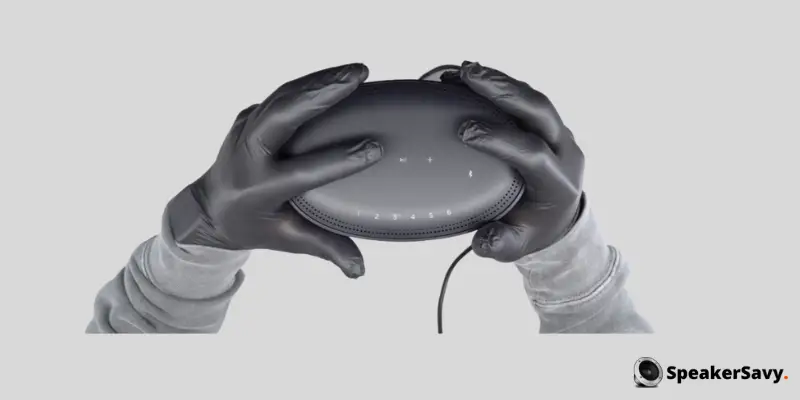 10 seconds later, release the buttons if the lights start to flash white. Your Bose speaker has now been returned to its default configuration. Throughout this reset, the lights on your speaker will flash a few times from left to right.
To determine why your Bose Portable Smart Speaker isn't working properly, you might need to perform some troubleshooting occasionally. Factory resets should only be used as a last option for connectivity.
4. Check your Wifi
Hold off until your speaker's WiFi logo changes its color. After a few seconds, it turned orange.
5. Speaker is reset to its normal settings
A factory reset has been performed on the speaker. All the previous settings have been removed.
New devices can now be connected to the Bose speaker if you are connecting with tv using an app or PC. A new Wifi network can be linked to the speaker, and your previous Wifi network has also been erased.
FAQs
Can a Bose speaker be damaged by resetting it?
Bose speaker is constructed with a few precautions to prevent damage while being reset.You do not need to worry about losing anything they have added to the device unless it has been backed up elsewhere because performing a soft reset on the device will not remove any of the settings or other data on it.
How can you restart a dead Bose speaker?
The LEDs on the speaker's top will flash if you press and hold the mute button for 10 seconds. Release the mute button. The speaker can be restarted by pressing the power button.
What Happens When You Reset a Bose Speaker?
All wireless connections between a Bose speaker and any other devices on your local network are broken after a reset. This covers Bluetooth pairings, WiFi passwords, pairing settings, and more.
If resetting the speaker doesn't work, what should I do?
Resetting your Bose portable smart speaker might not always solve the issue you're experiencing with it. Here are some options you have if this is the case:
Switch the speakers and Wi-Fi back on.
Turn off the Bose app on your device by force.
Your device's Bose app should be deleted and then reinstalled.
Restart the device to which you are attempting to connect.
Your device's Bluetooth should be turned off and back on.
Call Bose customer service.