Searching for an informative and comprehensive blog on speakers? SpeakerSavy is your one-stop-shop to find information you need. SpeakerSavy is a blog where you can find latest information and reviews about speaker. Here I provide all the detail information about various type of speakers, such as Bluetooth speakers, best car speakers, karaoke speakers etc. You can get all the detail information regarding other features of these products like Bluetooth range, battery backup, sound quality etc. I also provide an option to check customer feedbacks and reviews for each product on our blog page.
---
SpeakerSavy Vision
SpeakerSavy is a blog that covers everything related to Speakers. The blog is maintained by a single person and it's sole purpose is to provide right information under one roof. You can find information about latest speakers, what the experts are saying, how to choose the best speaker for you and lots more…Its vision is to give right and authentic information to the right audience.
---
How It Started?
SpeakerSavy started with the idea of sharing great knowledge I have about speakers. I have been in this field for more than 5 years. I know how speakers work and how to to repair and which one is best for different purposes. SpeakerSavy is your ultimate source of information and reviews about speakers. I write detailed articles on various aspects of speakers like sound quality, durability, usage etc. My mission is to give right information to the right-wanted audience so that it can help them in selecting their speaker.
---
About Me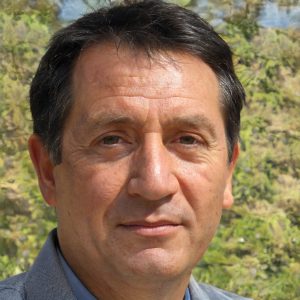 My name is Matt K. Brooks. I have done BS in Automotive Technology. After that, I have worked in a sound store. In the beginning of my job there I had no idea about speakers. I learned a lot about speakers from my managers. After that I owned a business of repairing speakers. Now, I have this website which tells you about different speakers.
As this is the single person blog, all the information is written by me here. I closely look at all the information and share facts based on my personal knowledge. I also use products by myself and give authentic and genuine review accordingly. I also share experts and Realtime user experiences in my product review articles.
---