Do you like the deep bass in audio and have just bought the best JBL speakers? If yes, you surely want to know how many speakers can link up. No doubt, when you own the latest speakers such as JBL, you explore them with time.
The JBL speaker is the new fashion due to its performance of low and high volume and impressive audio for various types of music.
For the speaker and audio devices, you certainly want to get a more powerful and robust sound than before. Therefore, linking it with a more like device is not an alien concept. But there must be a limit, right?
So, if you know the JBL speakers, you might have questioned yourself about how many JBL speakers can you connect together. In this article, we are presenting you with the truth. Just scroll a little more.
How Many JBL Speakers Can You Connect Together?
If you want more volume, pairing it with more speakers surely comes as a wiser solution! JBL speakers are one of the finest selections out there for listening to pop and hip-hop music. Therefore, many people prefer to enlarge its approach by connecting it with furthermore JBL speakers. If you also own the set of these speakers it's important to take note of its connection limit.
So, you can connect 100 JBL speakers together without compromising on the sound quality as well as the hardware underperforming issues.
For seamless pairing, if you have one hundred speakers or you are arranging the function, the pairing would let out the best results. You don't have to worry about the best stereo, sound, or volume bass, however, you cannot exceed this limit.
JBL Technology to Connect Speakers Together
Before you try to connect the JBL speaker, the technology of both speakers must be the same. The connection protocol must be in sync, for instance each of the JBL speaker models offer different connectivity technology. As the tech innovation gets robust, the JBL speaker gets the impact in this model version.
If you want to connect only two JBL speakers together the speaker must have "JBL Connect" technology within. Speakers with the connect technology are JBL Flip, JBL Charge, JBL Xtreme, JBL Pulse, JBL Clip, and JBL Boombox speakers.
However, things are different when you want to link-up 100 audio speakers at once. Here one thing is important to keep in mind. If you are looking forward to pairing up to 100 JBL speakers simultaneously, the speakers must have the JBL connect+ technology.
It's important to note that, obsolete or older model of the JBL speaker cannot be upgraded further. In short, you can only connect the JBL speakers together if you have firm knowledge about what technological aspect they have been featured with. Till date, there are three JBL technologies namely, JBL connect, JBL connect+ and JBL PartyBoost. Now let's see what each technology has to offer you.
Speakers With JBL Connect Technology Are
Flip 3
Clip 2
Pulse 2
Charge 3
Speakers With JBL Connect+ Technology Are
Flip 4
Pulse 3
Charge 4
Xtreme 2
Boombox
Speakers With JBL Partyboost Technology Are:
JBL Xtreme 3
Flip 4 and Flip 5
Pulse 4 and Pulse 5
Boombox 2 and Boombox 3
---
How to Connect a JBL Speaker Together?
Pairing the JBL speaker is not a big deal. And if you want to learn in a simplified manner, here are the steps that you need to follow:
1. Check for the Compatibility
As you have just read compatibility or the type of technology the JBL speaker features is the baseline for seamless connection. So first thing first, make sure the speakers are compatible completely with each other by locating out the Connect button in the hour glass shape. Here is how to check for its type:
With an hourglass icon, the speaker has 'PlayBoost' technology.
With hourglass icons and straight outlines, the speaker has 'JBL Connect' technology.
With straight outline and + logo, the speaker has 'JBL Connect Plus' technology.
Now you know that a connected JBL speaker can be paired with 100 more JBL speakers of the same kind.
2. Turn on the JBL Speakers
For its seamless connection, turn on the Bluetooth in your phone and look for the speakers, it should appear in your Bluetooth phone. Make sure to turn on all the JBL speakers by pressing the "On" button. The LED light status will let you know if the speakers are or not.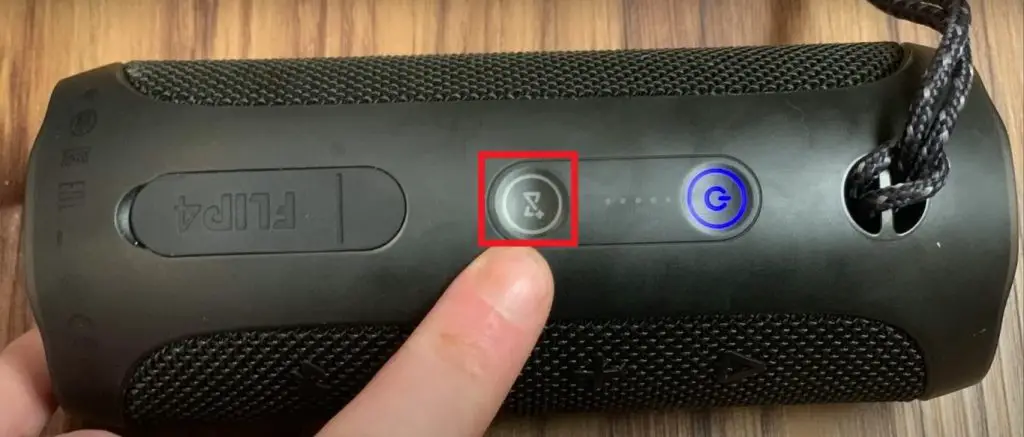 3. Connect the Speakers
After checking compatibility and turning on the JBL speakers, now it is time to make a connection.  You just have to use your smartphone, laptop, iPad or the device that you are using as a medium. Turn on Bluetooth, locate the speaker in the list and connect them.
However you have to connect all the speakers that you want to make a connection with (your phone is likely to have a limit to it). After tuning on Bluetooth you will see the nearby devices, certainly you need to go for JBL speakers for connection.
Press and hold the Bluetooth button on the JBL speakers and lift our hand when you hear the tone.
4. Play the Music
After connecting the JBL speakers to the phone, play the music/audio file of your choice. You just have to play the music as you usually do on your phone and the sound will certainly be audible. You can also play music from apps including Spotify and Google Music!
5. Further Connection
Now, for its furthermore connection, press the connect button for the entire speaker that you want to link up the device with. The whole process would be done within seconds and it should not take more than 30 seconds.
All this process is for one speaker audibility. If you want to listen to music from all the JBL speakers, press the "Connect" button on the speaker that is working (letting out sound).
Opt for the similar process for other JBL speakers by pressing the Connect button by ensuring they are connected to the source.
 However, make sure you have linked the speaker rightly and double-check everything if you are doing it for the first time! And if you want to disconnect either of the speakers from the pairing, simply disconnect by re-pressing the connect button from your smartphone.
---
Frequently Asked Questions
For those who are still a bit confused, here are the straightforward answers to your common concerns.
Can JBL flip 4 connect to charge 3?
For recent and latest JBL speakers, you get the freedom to pair up furthermore.   For connecting JBL flip 4 and charge 3 (JBL flip with flip and charge 3 with similar kind), you have to use the specified app.
This will ensure the best wireless connection that is not only unbreakable but apart from that you cannot connect JBL flip 4 to the charge 3 together due to different technology.
Can JBL flip 5 connect to charge 4?
As mentioned above, pairing of JBL speakers together is only possible if you have similar technology in the other speaker as well. So, it's impossible to pair JBL flip 5 to JBL charge 4 due to the diversity in the technology.
Can JBL charge 3 and charge 4 connect?
JBL speakers mainly rely on the technology if you talk about her pairing for further speakers. Therefore, JBL charge 3 and charge 4 connect will be compatible with each other. Charge 3 is an older technology for being compatible with the latest versions. The JBL charge series was first released back in 2016 being the fourth addition in the Charge series.
Can JBL charge 4 connect to JBL Xtreme?
JBL charge 4 is seamlessly compatible with the JBL extreme 2 series followed by the Connect+ technology. The catch is JBL 4 Charge 4 speakers have the latest connect+ technology.
Can JBL Xtreme 3 connect to charge 4?
Connectivity is all about compatibility.  For JBL speakers, the JBL Xtreme 2, JBL Pulse 3, and JBL Charge 4 have Connect+ technology within.
Moreover, the Xtreme 3 also features Partyboost hence linking it with other JBL party boost speakers including Boombox 2, another Xtreme 3, a flip 5, or a pulse 4.2 is possible. The JBL charge 4 also has Connect+ technology.
Can you connect 2 JBL charge 4 speakers?
The good part about the latest JBL speakers is its privilege to get paired up. If you want to connect 2 JBL speakers through connect+ technology you can play both in the stereo mode. However both speakers must have the identical models.
Does JBL charge 4 have connect plus?
JBL speakers are the true example for compatibility and robust audio sound. Mainly the speakers with Connect+ technology are JBL Xtreme 2, JBL Pulse 3, and JBL Charge 4. You can connect these speakers with each other.
Can you connect JBL 2 flip speaker to 5?
Yes, you can connect JBL 2 flip speaker to 5 as they have same inbuilt technology.