Do you want to enhance the sound of your TV? Do you want to turn your TV into a mini-theater screen? If yes! Then you are at the right place. In some cases you might think "can I connect a JBL speaker to my tv, In reality, connecting the JBL speaker to your TV is the best choice you can make in this regard. JBL speakers are manufactured by an American company owned by Harman International.
JBL speakers are famous for their high audio quality. In particular, these speakers are the best choice for audiophiles. If you want to connect JBL speakers to your TV, there are several options available. On the positive side, JBL speakers have a wide range of wired and wireless speakers. By the same token, JBL stereo speakers are also available.
---
How to Connect JBL Speaker to Smart TV?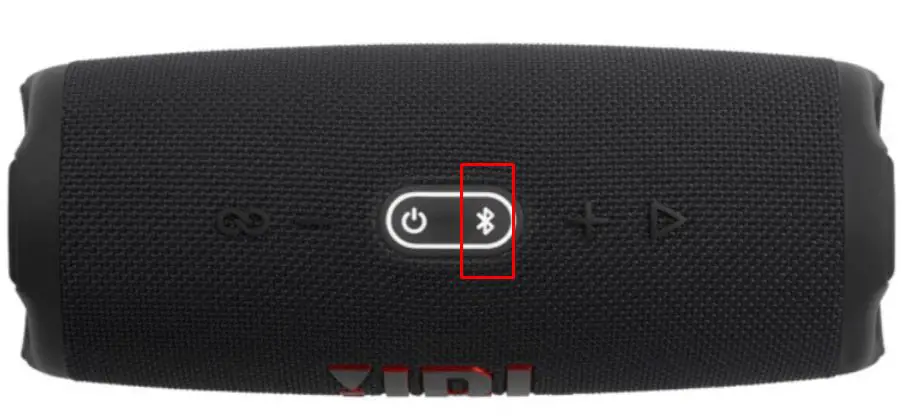 Can you hook up a JBL speaker to a tv? Yes, you can. To hook up the JBL speaker to your TV you can try three methods. If your TV has built-in Bluetooth, then a wireless JBL speaker can be connected. On the other hand, if your TV does not have a Bluetooth feature, then other options are also available which will be discussed below.
---
Procedure 1: Connect the JBL speaker via Bluetooth
As all the JBL portable speakers have Bluetooth features so I will be addressing the most asked question "how to connect JBL bluetooth speaker to tv"
If your TV supports Bluetooth then it's easy and convenient to connect the JBL speaker to the TV via Bluetooth. This Bluetooth feature significantly saves you from the hassle of wires. Furthermore, the process of connection of JBL speakers is almost similar to each brand of TV.
Step 1: Turn on the Bluetooth of Your TV
First of all, make sure that your TV is supporting Bluetooth. With this intention, you can check user manual.
Then go to the settings from menu of your TV. Here sound and sound output options will pop up. Click on that. Here you will see Bluetooth speaker list. This feature may be available at different settings for different brands. You must check it via manual.
Turn ON Bluetooth feature of your TV.
Step 2: Make JBL Speakers Ready for Pairing
Turn your JBL speaker ON and then press Bluetooth button of it. Make sure that your speaker is not connected to any other device and it is in pairing mode.
Step 3: Pair JBL Speaker to TV via Bluetooth
Go to the Bluetooth speaker list of your TV. Here you will be able to see your JBL speaker. Select the option and pair with it.
Above all, you must check if audio is playing through JBL speakers or TV speakers. You can take it as the last step. If audio is coming through JBL speaker, it surely proves that JBL speaker is connected to your TV via Bluetooth.
---
Procedure 2: Connect JBL speaker without Bluetooth
Here this procudere is explained for the people that are looking for how to connect JBL speaker to tv without bluetooth?
If your TV does not support Bluetooth and you are worried about the connection of JBL speaker to your TV, don't be. Surprisingly, we have a solution to your problem. You can use AUX cable for that purpose.
It must be remembered that, it is very cheap and having a jack of 3.5mm. It is the common AUX that we use for our mobiles or laptops. Seeing that, here is the procedure of how you can connect your JBL speaker with TV without Bluetooth.
Step 1: Look for AUX port on TV
Find the AUX port on your TV. It will be available as a sound output on your TV.
AUX cable is easily available in market and it is very cheap. Notably, it has a 3.5mm jack on both sides. Go and get it.
Plug the one end of AUX cable in AUX port of TV and other in JBL speaker.
First change the output mode of speakers if required. Correspondingly, play an audio on TV to confirm either your speakers are connected to TV or not.
If audio is coming from JBL speaker, it surely means that they both are connected.
---
Procedure 3: Connect JBL speaker to TV with Bluetooth adapter
If your TV does not support Bluetooth but you still want to connect it wirelessly then you need a Bluetooth adapter.
To demonstrate, a Bluetooth adapter links to your television via any accessible input option, and then the Bluetooth adapter connects to your JBL speaker.
Therefore, before purchasing a Bluetooth adapter, ensure that it supports at least one of the inputs on your television.
For conclusion, one of these methods will surely work when you want to connect JBL speaker to your TV, no matter which TV brand and JBL model you are using.