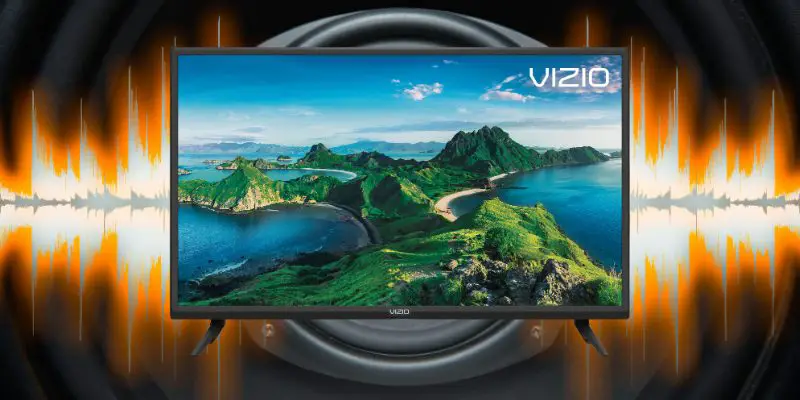 When it gets to connecting your Vizio TV with a speaker you might come across the idea that it is even possible. To that thought, connecting a Bluetooth speaker to Vizio TV isn't possible. However, connecting a Vizio Tv to an external speaker is quite possible.
The first thing to remember, most Vizio TVs offer three methods for connecting external speakers to Vizio TV: HDMI, composite analog audio, and optical audio. In most circumstances, HDMI is the best option. However, the type of connections supported by your TV and surround sound receiver, as well as the type of cables you have or are interested in buying, influence your possibilities.
Here are some methods that I have listed:
---
How to Connect Speakers to Vizio TV?
---
Method 1: Connect External Speakers to Vizio TV by Using HDMI
If your Vizio TV and external speakers support HDMI Audio Return Channel, HDMI is usually your best bet. While all HDMI cables transmit sound and video, ARC is specifically designed to use the TV as the audio source rather than the receiver. In this case, HDMI ARC delivers sound output from the TV to the external speakers without the use of an additional cable, which is not possible with standard HDMI cables.
Unlike digital audio or composite solutions, HDMI provides the finest sound quality since it delivers uncompressed or "lossless" audio.
Step 1
Connect one end of the wire to the HDMI-Out connector on the back panel of your Vizio TV.
Step 2
Connect the other end of the wire to one of your external speaker's HDMI-In ports.
Step 3
Turn on the Vizio TV and external speaker, and then select the proper input channel on the speaker.
---
Method 2: Connect External Speakers to Vizio TV by Using Optical Audio
If your TV lacks an HDMI port or HDMI ARC compatibility, or if the HDMI port is already in use by another device, optical audio is your best option. It's important to realize, that optical audio connects devices through fiber-optic connections and supports external speakers. TOSlink connectors are included with optical audio cables.
On the positive side, superior to a composite connection, but on the negative side, optical audio provides somewhat worse audio quality than HDMI due to the lack of lossless audio capabilities. However, you are unlikely to detect a difference.
Step 1
 Connect one end of the digital audio cable to your TV's Optical or SPDIF connector.
Step 2
 Connect the other end to your speaker's optical or SPDIF connection.
---
Method 3: Connect External Speakers to Vizio TV by Using Composite Audio
If your TV doesn't support HDMI ARC, or if you don't have an available HDMI or optical audio connector, your only alternative with Vizio TVs is composite.
Only analog 2.0 stereo sound is supported via composite audio. Turn to multichannel stereo mode instead of true surround mode to get the most out of your surround speakers. Otherwise, only the front right, and left speakers produce sound.
Step 1
Connect the white and red connectors on one end of the cable to your TV's color-coded R and L Audio-Out ports.
Step 2
Connect the opposite end of the cable's red and white connectors to the color-coded Audio-In ports on your external speaker.